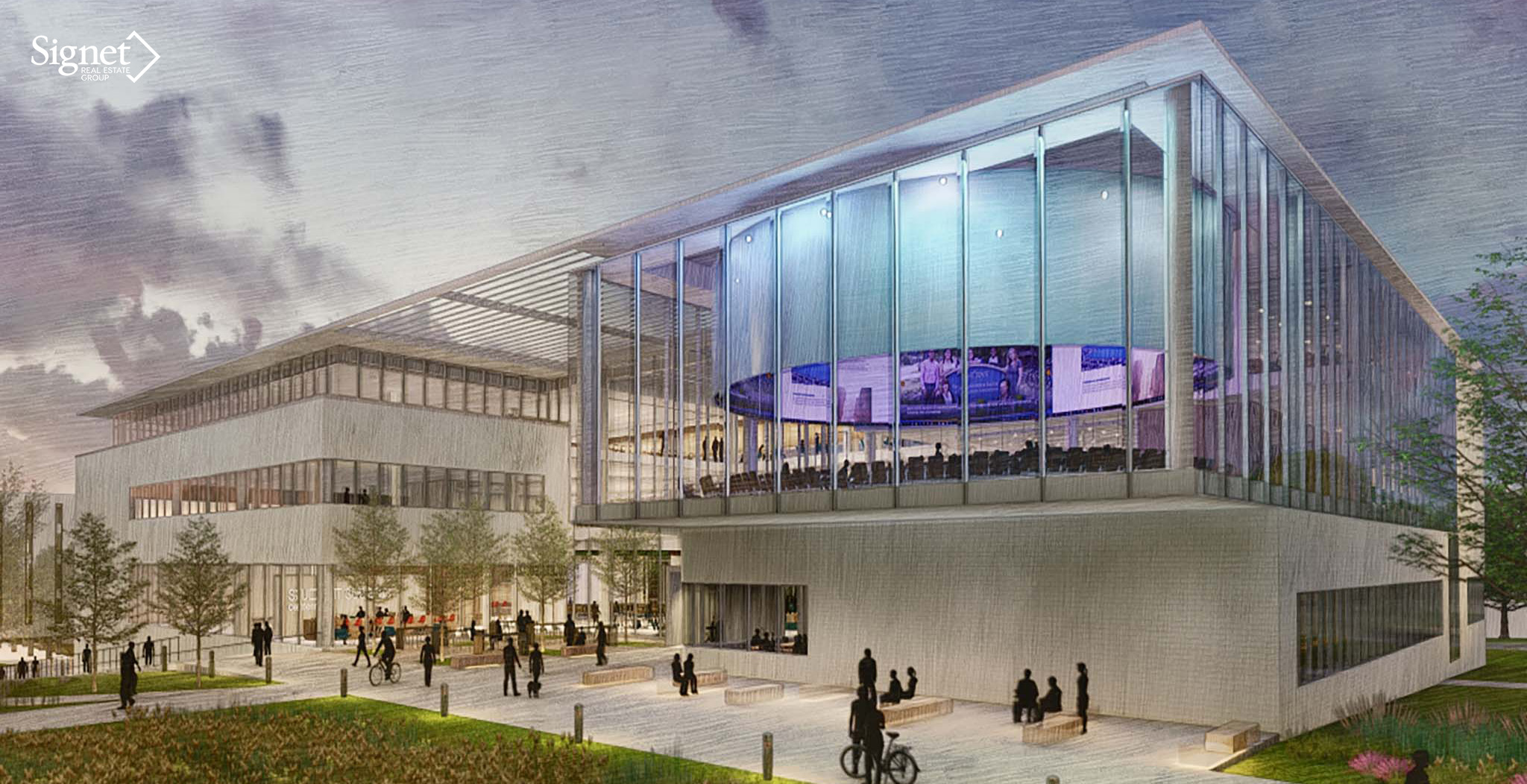 College of Business Administration
DESIGN COMPETITION
Imagine a new educational journey… one that actually puts students first.
Our engaging, dynamic concept for the Kent State University College of Business Administration celebrates this idea. Situated on a key transformational site, it extends the iconic Front Campus and creates a new North Gateway along Main Street. This interactive town-to-gown connector engages students, faculty and visitors from two primary entrances. This timeless building will adapt to ever-changing technologies, markets, demographics, and business education pedagogies through its flexible, adaptable plan designed to evolve over time. It will elevate occupant and community well-being through a healthy, resilient, and sustainable environment.
The new Kent State University College of Business Administration will be a marketplace exchange for learning, forging new connections, and promoting self-discovery. We have created a venue that offers an outstanding academic experience and focuses on the individual. Through unique access points, space adjacencies throughout the building, and programs within, the new College of Business Administration provides opportunities to learn, make, and collaborate. Tapping into the entrepreneurial spirit, it empowers students to create their own educational journey. Through the wide-variety of building spaces like 'THE BIG MAIN', the 'Student Success Center', 'Business Boulevard', and the Global Forum', students will benefit from enhanced connections with students from other disciplines, faculty, the neighborhood, the business community, and the international scene. This bustling marketplace of learning brings together a series of meaningful, evolving experiences that provides a foundation for lifelong academics, student affinity and community vitality.
A new educational journey begins. Are you ready?